Air Filter Installations, Humidifiers & Indoor Air Quality

Loveland, CO, Berthoud, CO, Greeley, CO, Johnstown, CO, Erie, CO & Hygiene, CO
Humidifiers

∴

Air Filter Installations

∴

Indoor Air Quality

∴

Air Purifier Installations

∴

IAQ Services ∴ Berthoud, CO ∴ Erie, CO ∴ Loveland, CO
Humidifiers in Berthoud, CO | IAQ Services Hygiene, CO | Air Filter Installations Johnstown, CO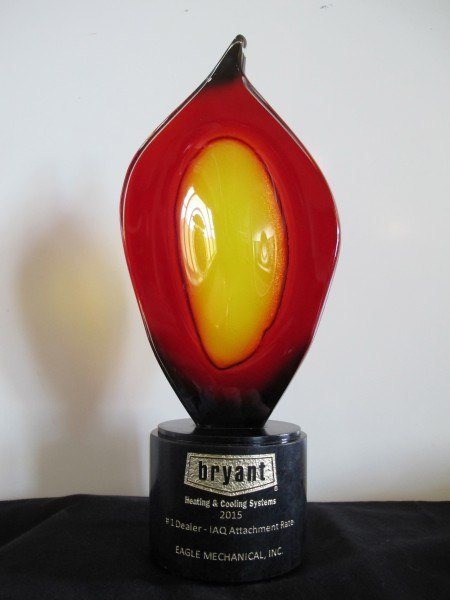 Your IAQ Experts
Don't underestimate the impact of Indoor Air Quality.  Whether you're faced with an ongoing issue or are unsure of the nature and severity of the problem, Eagle Mechanical, Inc. Heating & Air Conditioning provides effective solutions.  We don't answer your specific requirements with a generic strategy, but customize our recommendations to ensure maximum rewards.  Our team of IAQ specialists draw from advanced technology and proven testing procedures to properly diagnose concerns and ensure targeted recommendations.  We deliver sustainable air quality improvement for our customers across Loveland, CO & across the Front Range.
Professional Indoor Air Quality Services
By qualifying as a Bryant Factory Authorized Dealer, Eagle Mechanical, Inc. Heating & Air Conditioning is able to offer a broad range of innovative and proven air quality accessories.  We deliver whole-home solutions through quiet, efficient, and low-maintenance options such as humidifiers, air purifiers, germicidal UV lights, heat recovery ventilators, and more.  By addressing specific threats to air quality, we help you achieve greater HVAC efficiency and reliability, ensure a healthier and more comfortable indoor environment, and safeguard home furnishings.  Give Eagle Mechanical, Inc. Heating & Air Conditioning a call at (970) 372-1986 for expert and affordable IAQ services, for both residential and commercial application, throughout Loveland, Greeley, Berthoud, Erie, Johnstown & Windsor, CO. Click here to fill out our contact form.

---
View Our Other Services
Air Conditioning Repair | Heating Services
---
Air Filter Installations

∴

Humidifiers

∴

Air Purifier Installations

∴

IAQ Services

∴

Indoor Air Quality ∴ Johnstown, CO ∴ Windsor, CO ∴ Berthoud, CO

Eagle Mechanical, Inc. Heating & Air Conditioning

May 12, 2017

2023/01/13